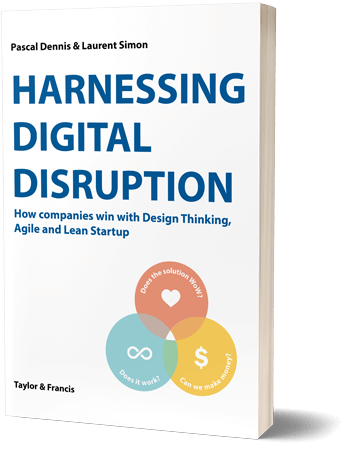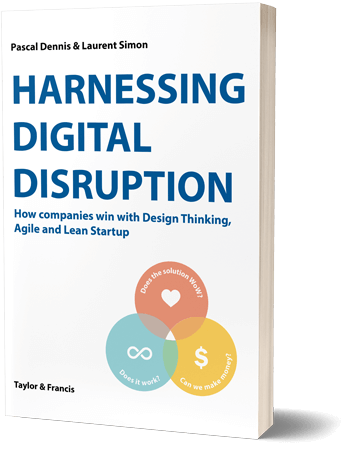 Harness Digital Disruption to reinvent your business
Covid-19 has increased the need to become more digital. This Digital Transformation book shows you how smart, committed Executives and emerging Leaders can successfully:
Foster innovation in traditional, risk averse organisations.
Develop the right digital innovation (and entrepreneurial) mindset, skillset and behaviours
Make the most of emerging technologies like Artificial Intelligence, Blockchain, Cloud.
Improve client experience to protect Core Business.
Design, build and scale new digital offerings and ventures to ignite growth engine.
Increase the odds of success of their transformation journey.
Answer the critical questions about Digital Transformation.
Crisp and easy-to-read, this business novel delivers proven, practical, illustrated guidance you can put to work today.
Download Chapter 1 for Free
Authors
Harnessing Digital Disruption is based on Pascal and Laurent's extensive experience
in Digital Transformation, Pragmatic Innovation, Leadership coaching, and Strategy deployment.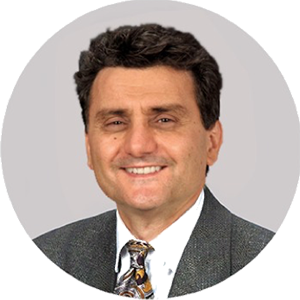 Pascal Dennis
Co-founder, North America
Strategy Execution. Pragmatic Innovation.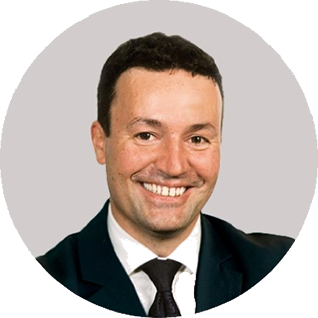 Laurent Simon
Co-founder, Asia-Pacific
Strategy Execution. Pragmatic Innovation.
Get exclusive Pragmatic Innovators tips that we only share with our community members
Sign Up
Digital Pathways gives you the resources you need to design, build, and scale new digital experiences, products, and business. You may unsubscribe anytime.
Why should you read Harnessing Digital Disruption?
In this cool, readable business novel, you will learn how to:
Develop your Digital transformation strategy and innovation portfolio.
Protect your core business by reforming and digitizing key customer journeys.
Ignite new growth by designing, building and scaling new digital offerings and ventures.
Transform obsolete thinking, technology and ways of working.
Develop Senior Leaders' Digital literacy and leadership skills.
Deploy a proven, end-to-end innovation system that integrates Design Thinking, Agile, Growth Hacking and Lean Startup.
Cultivate homegrown innovation through a network of pragmatic intrapreneurs.
Based on the extensive experience of renowned coaches Pascal Dennis and Laurent Simon, this book offers clear and actionable guidance on what it takes to transform your organization for a digital world. Harnessing Digital disruption illustrates the situations, characters, and blockers you'll likely face as you progress through your own transformation journey.
Get your copy today!
Available on Kindle, Paperback and Hardback from Amazon.